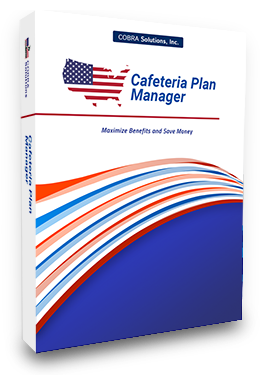 Cafeteria Plan
Manager DEMO
Start maximizing your employee benefits package and saving money. Now is the time to act on a plan that allows an employer to offer benefits normally not affordable to small business.
Download Form
Try a 60 day FREE demonstration version of Cafeteria Plan Manager at no cost and no obligation. You may enter actual information or use the provided test group (recommended). All information entered is used within the program and never returned to COBRA Solutions, Inc.
---
To best help us understand your needs, we would like to know a little information about your Company's needs.
Please take a moment to fill out the form below. Once you submit the form, you will be taken to a page with instruction on downloading and installing the software. Alternatively an email will be sent to you with a link to download the evaluation version.